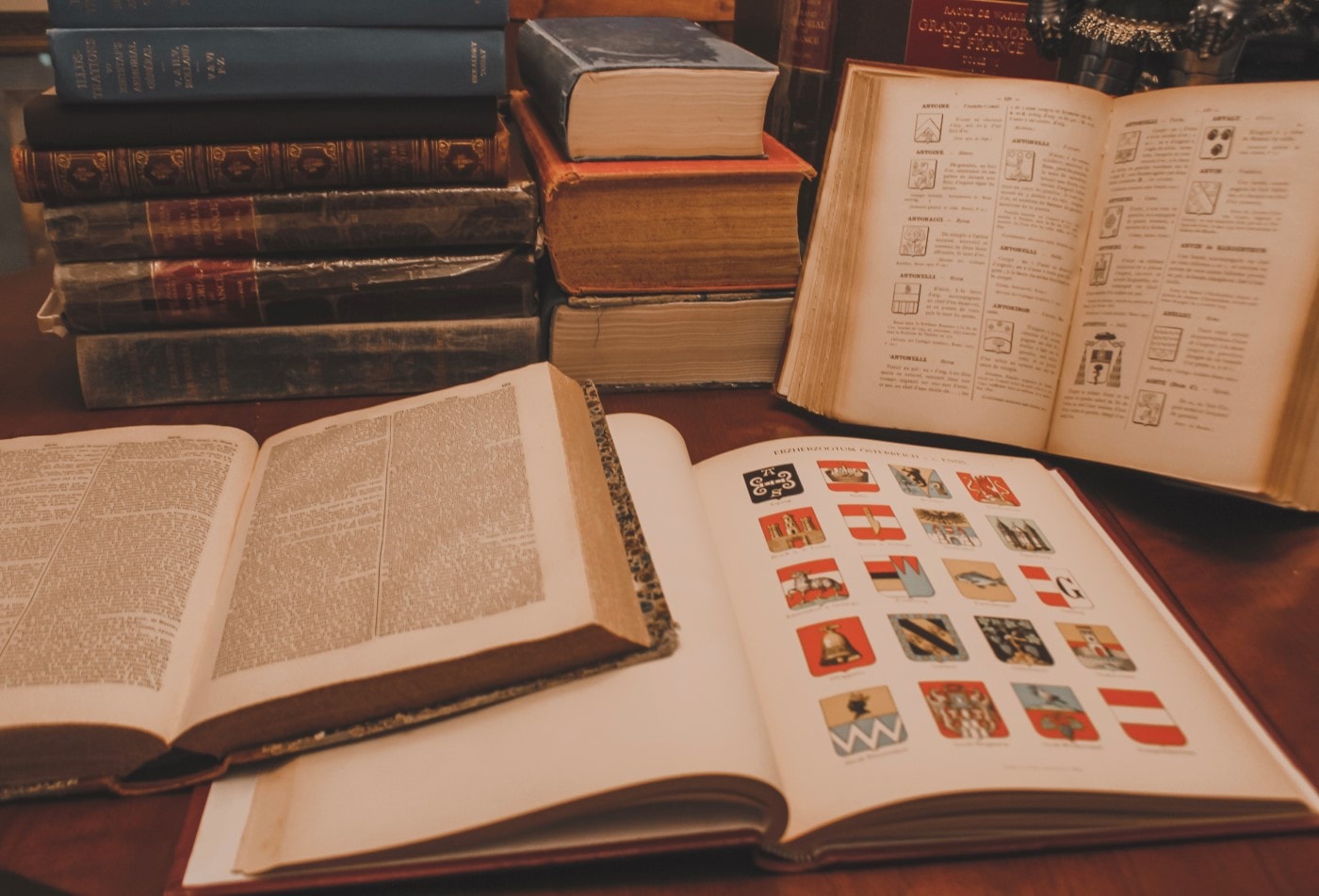 "Just imagine exploring your heritage and displaying your family coat of arms proudly in your home, as it would have been centuries ago." Now your kids will never have questions left unanswered about their heritage. What a gift!
Our professional historians have over 30 years of experience, beginning in Europe at a center for records and information on onomastics (the study of the origins and forms of proper names), family crests, and heraldry.
Our center has the largest research facility of its kind in the world, with original books dating back to the 1600s and reproduced manuscripts and documents from even earlier centuries.
Our library also includes reference books relating to people in history, passenger lists of old sailing ships, immigrant lists, among many other reference sources, all of which are used to compile research and collect information about the people throughout history who have borne your name.
Many of our books are written in the language specific to the region that they cover. We pride ourselves on working with multilingual research historians and printed documents that are written in the native language. All of our information is from documented sources and researched in our own headquarters.