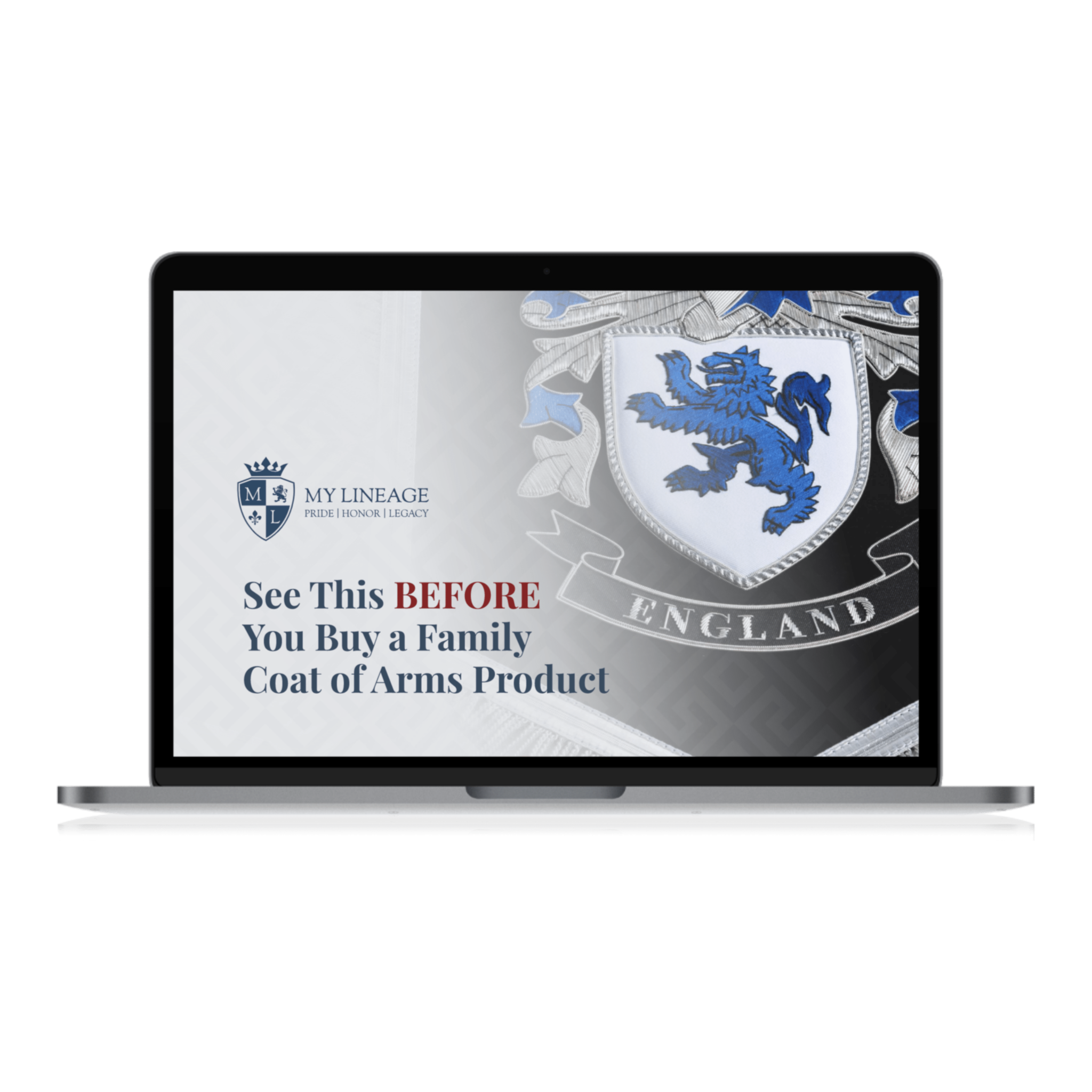 Don't choose a resource for heraldry products until you download this educational – and FREE – guide.
Download this complimentary PDF and discover:
The origin of armorial insignia (Hint: It goes way, way back)
Life-enhancing benefits of owning family coat of arms products
Why going the quality route is your best option
Tips on identifying a quality coat of arms product maker
Stunning family coat of arms products you should think about acquiring
Fascinating facts on My Lineage
Your download will begin shortly. Click here if you would like to learn more about our reference resources.